Double spiral belts
Typ 1100 -
double spiral belt
Spiral belt with double twisted round spirals
The spiral belt has welded edges and round spirals type 550, which are double twisted in. The double spiral belt type 1100 is braided on one side, the cross bars are smooth.
Spiral belt for bakery products, bottle transport in the chemical industry and other similar applications.
The following materials are used for the double spiral belt type 1100: SM steel, bright, galvanized and quenched and tempered, rust and acid resistant chrome and chrome-nickel steels.
| | |
| --- | --- |
| Application: | Baked goods, bottle transport in the chemical industry |
| Spirals: | diameteters from 1.0 to 1.6 mm |
| Cross bars: | diamaters from 1.2 to 1.6 mm |
| Pitch: | from 3.2 to 5.4 mm |
| Increase: | from 2.5 to 4.0 mm |
| Belt width: | 6,000 mm maximum |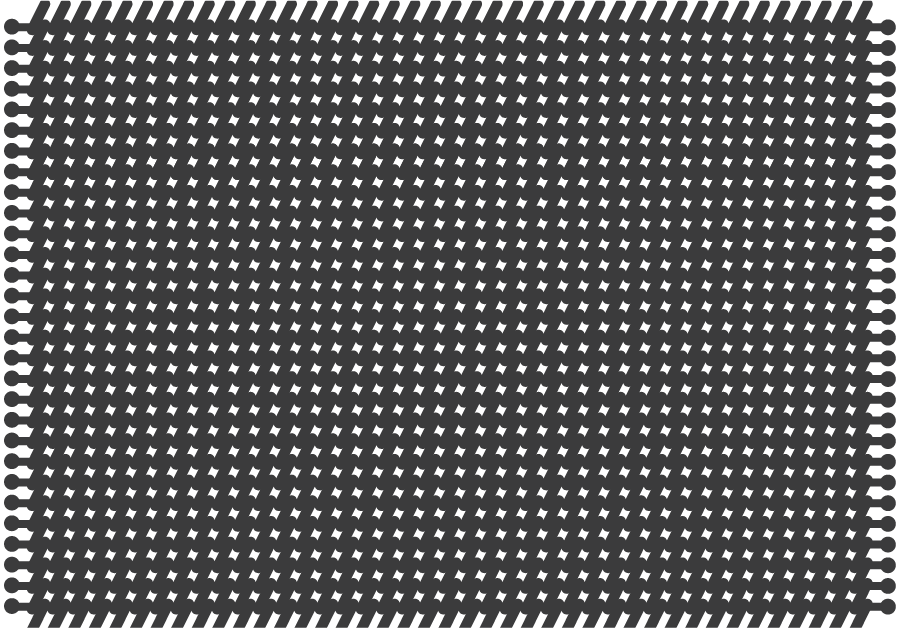 Get to know our complete range of wire belts
and tell us about your specific requirement