Braided link belts
Typ 1300 -
wire mesh link belt
Link belt with braiding on one side.
The design of this link belt has welded edges. The braided link belt type 1300 is braided on one side, the cross bars and spirals are smooth.
Link belt for continuous furnaces for tempering, hardening and cooling, among others.
The following materials are used for the braided link belt type 1300: High-heat resistant chromium and chromium-nickel steels. For example, W.No. 1.4828; 1.4841; 1.4843; 1.4864 and 2.4869.
| | |
| --- | --- |
| Application: | Continuous heating furnaces for tempering, hardening and cooling |
| Spirals: | diameters from 2.0 to 4.0 mm |
| Cros-rods: | diameters from 2.5 to 5.0 mm |
| Pitch: | from 12 to 25 mm |
| Increase: | from 12 to 20 mm |
| Belt width: | 5,000 mm maximum |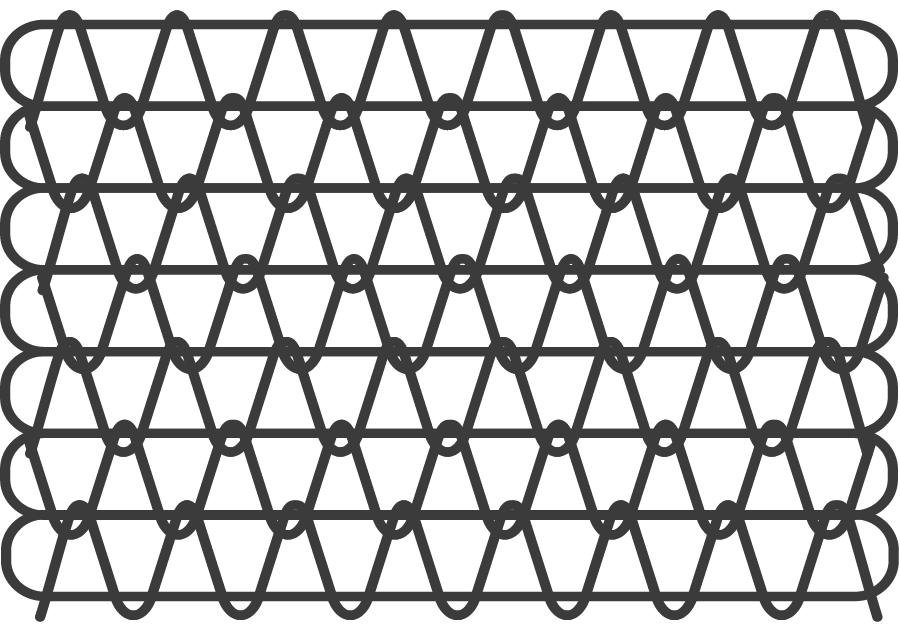 Get to know our complete range of wire belts
and tell us about your specific requirement